Come Play with Us.
Join the Orchestra!
We are a people's orchestra, and we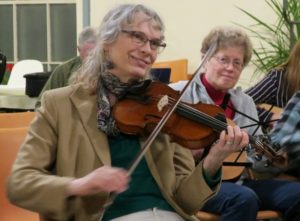 invite you to join us!  All players of traditional instruments (including, but not limited to fiddle, viola, cello, double bass, acoustic guitar, banjo, mandolin, flute, whistle, recorder, harmonica, accordion, keyboard) are welcome.
Rehearsals take place Wednesdays from 7:00 – 9:00 PM, with half an hour of informal jamming beforehand.  We meet at the Trinity United Methodist Church, 137 Main Street, Montpelier.
Spring concert rehearsals are on hiatus due to the virus situation and will resume as soon as it seems advisable.  See the Upcoming Performances page for updates.
We have 2 sessions a year: September – December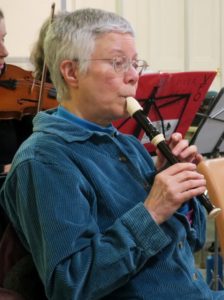 and January – April.  In each session we have approximately 12 rehearsals followed by a more formal performance.  In the summer we often play smaller gigs at farmer's markets, fairs, and the like.  There is a $75 fee for each session.  If cost is an issue, please contact us to discuss it.  No one will be turned away because they cannot afford the fee.
If you think you might like to join us, you are welcome to visit our next rehearsal and see how much fun we have!
Contact us with questions or to find out more.