Win this lovely 70"X80" handcrafted quilt created by VFO fiddler Kayla Denny.  (The quilt won 2nd prize at the Vermont Quilt Show!)  See below for ticket purchase locations.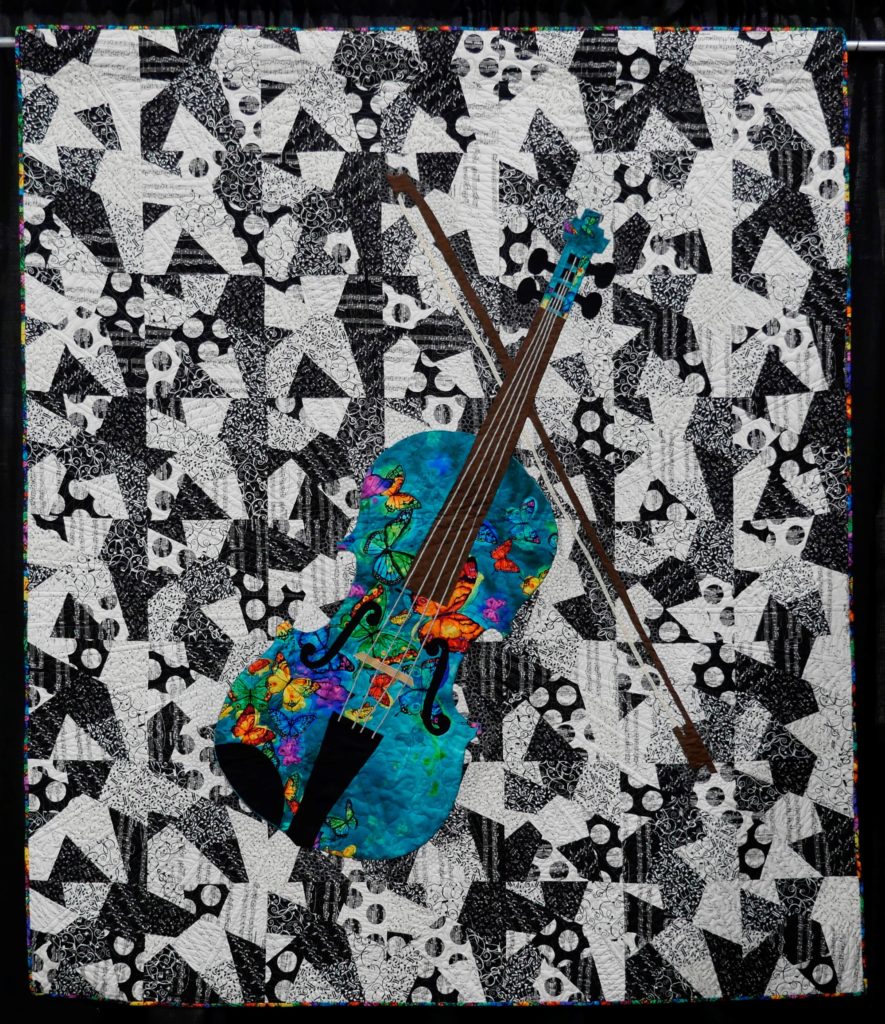 Money raised will be donated to VFO director David Kaynor who was diagnosed with ALS a year ago.  David has been a well-loved musician in the New England regional area for the past 5 decades.  His influence has been felt by thousands of us who play & enjoy traditional fiddle music.  Please be generous in your support!
The raffle winner will be selected at the Vermont Fiddle Orchestra's winter concert on December 7 at Montpelier City Hall, with David directing.  You don't have to be at the concert to win.  Tickets cost $5 for 1 ticket; $10 for 3 tickets; $20 for 8 tickets
See the quilt and buy tickets at the following locations:
Burlington Violin Shop:  October 23   – November 6
Vermont Violins, Montpelier:  November 18 – December 6
VFO Concert, Montpelier City Hall:  December 7
Many thanks to our friends at Vermont Violins.