Upcoming Performances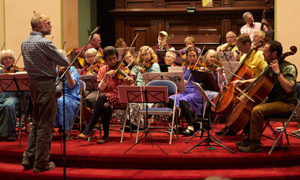 Our Spring Concert took place on Saturday April 14. Despite some icy weather we had a great audience and lots of fun. Thanks to everyone for braving the weather.
Antiques and Uniques – Craftsbury, VT
Saturday, July 14 from 11 AM to 1:30 PM. Tunes for Craftsbury's  annual craft/food fair on the village green.
Barre Heritage Festival Fiddle Show – Barre, VT
Saturday, July 28 – for 1 hour, time TBD. Watch this space! City Hall Park, Barre VT
Capitol City Farmers Market – Montpelier, VT
Saturday, Sept. 8 from 9 AM to 1 PM – State Street, downtown Montpelier
Mark your calendars: our Winter Concert will be Saturday, Dec. 8 at 7 PM at the Unitarian Church in Montpelier and that it will be a celebration of the VFO's 15th Anniversary.
Meanwhile, we're working on more possible events.  Dates and locations will be posted as soon as they are scheduled, so watch this space!