Come Play with Us.
Join the Orchestra!
We are a people's orchestra, and we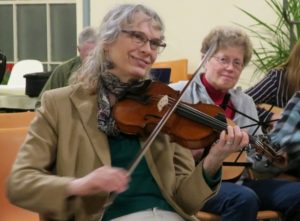 invite you to join us!  All players of traditional instruments (including, but not limited to fiddle, viola, cello, double bass, acoustic guitar, banjo, mandolin, flute, whistle, recorder, harmonica, accordion, keyboard) are welcome.
Due to the pandemic, future sessions are continuing online in the Zoom format for 10 weeks, Wednesday evenings from 7 to 9 PM.  The winter/spring 2021 session runs from January 27 weekly through March 31. You can connect by video or call into the rehearsals via phone (audio only). A new link will be sent out for each rehearsal.
Tuition for each season's session (total for the entire session) is $50. (See below to try this free for the first two weeks).. Payment can be made by check (payable to the Vermont Fiddle Orchestra). Please send it to
Vermont Fiddle Orchestra
P.O. Box 806
Montpelier VT 05601.
If you can pay more, it will be greatly appreciated and you will receive a donation letter for your taxes. If the fee is a hardship, please contact Nora, VFO President, at   nora.landn@gmail.com   to discuss your situation.  No one is ever turned away because they cannot afford the tuition.
When registered, you will receive the music and Zoom link for each weekly rehearsal.  The zoom links will be free for the first two rehearsals.  Only folks who have paid their tuition by by then will continue to receive the weekly links to join the rehearsals.
If you have any questions, please send an email to info@vermontfiddleorchestra.org or call Joanne (VFO Manager) at 802-229-4191.
When the pandemic subsides sufficiently we will resume in-person rehearsals and public performances.
Normally, we have 2 sessions a year: September – December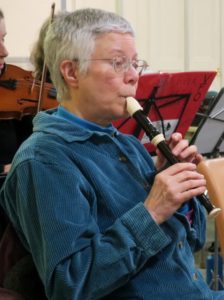 and January – April.  In each session we have approximately 12 rehearsals followed by a public performance.  In the summer we often play smaller gigs at farmer's markets, fairs, and the like.
Contact us with questions or to find out more.